About the Committee for the Okinawa Karate UNESCO Listing
1. Objectives
Through investigation and the research necessary for inscription of Okinawa karate on the UNESCO heritage list, and by building momentum among people related to the project, the committee helps preserve and pass on karate, which has a peace-seeking spirit and profound technique, and promote Okinawa as the birthplace of karate inside and outside of the country.
2. Committee organization
With the governor of Okinawa as the chair, the Committee for the Okinawa Karate UNESCO Listing consists of 41 members from 38 related organizations including the Prefectural Assembly, local municipalities, and educational, cultural and academic, tourism and economic, and media organizations.
3. Organization chart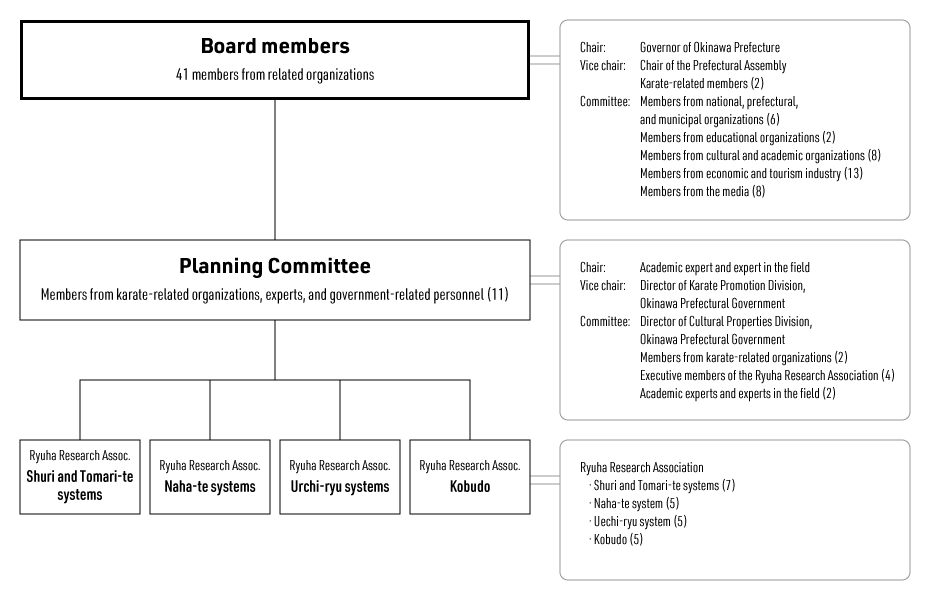 4. Governing Office
Karate Promotion Division, Department of Culture, Tourism and Sports, Okinawa Prefectural Government